At ICHI NI NANA IZAKAYA, there's a space for every occasion. From our MEZZANINE to the SING SONG DEN, the glass COURTYARD and lush BAMBOO GARDEN, you will find the best Izakaya experience in town. You will be amazed as we bring your event to life. Allow us to host your next Birthday, Christmas Party, Private or Corporate Event and 'All Things Weddings' with DJ tunes… even Karaoke!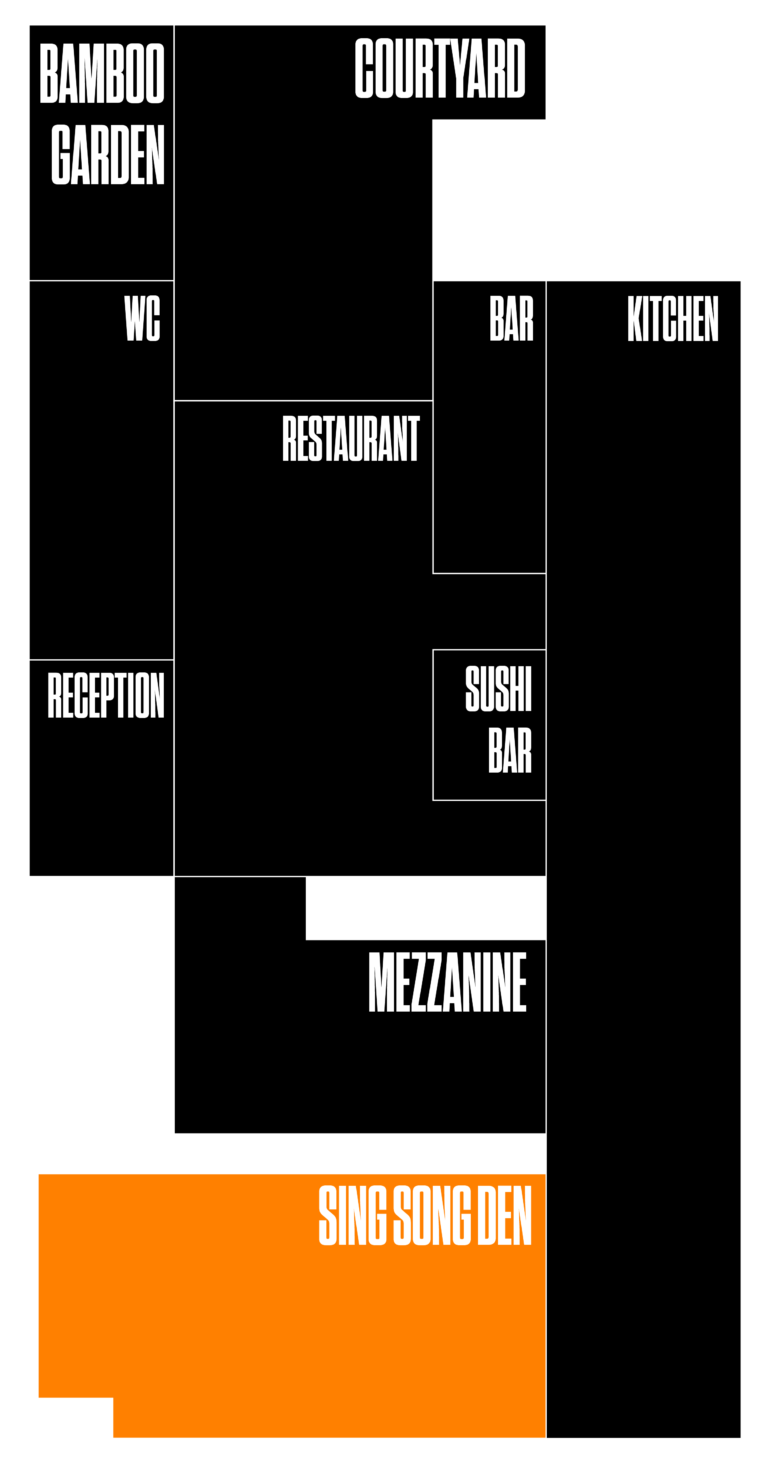 60 Seated – 40 Standing
Lower Ground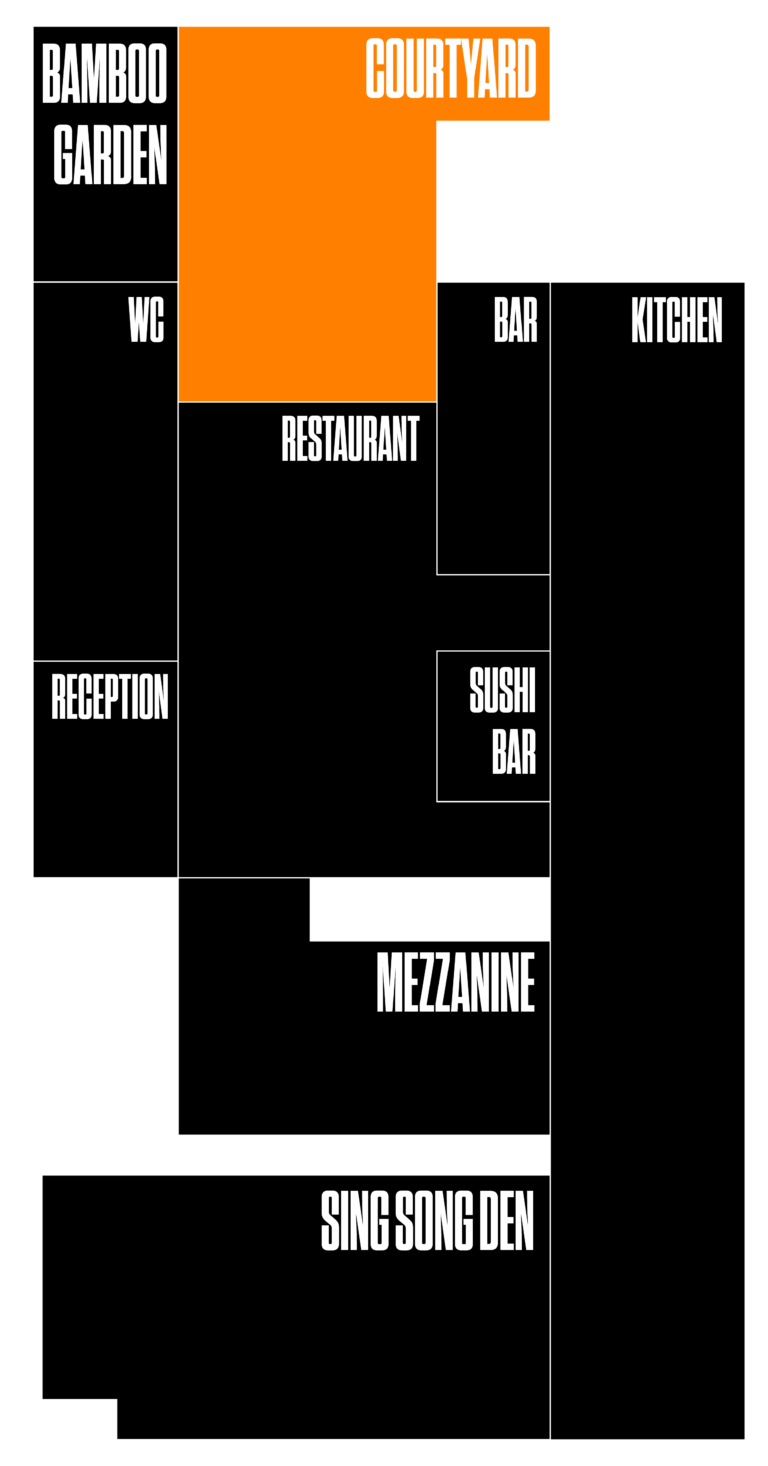 90 Seated – 120 Standing
Ground Level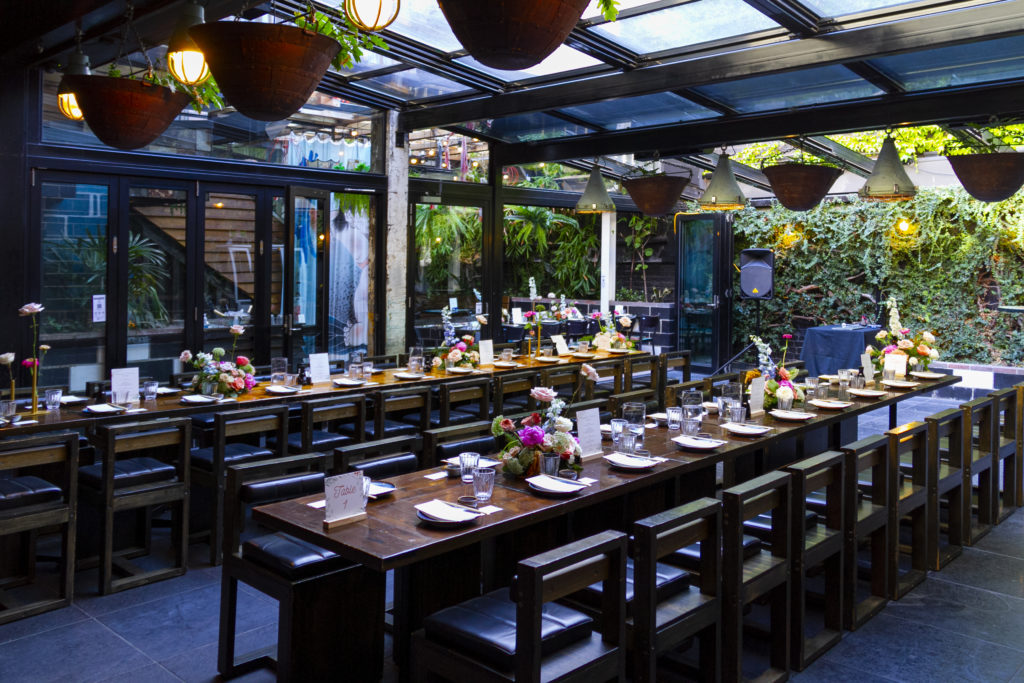 The iconic glass Courtyard with Bamboo Garden has been designed for the most luxurious events and celebrations. This weather protected space has a UV treated retractable glass roof, allowing it to be used under all weather conditions. The climbing fig adorning the rear wall creates the perfect backdrop for your next event. This light filled, open plan space is ideal for both seated and cocktail style functions, corporate events, presentations, wedding ceremonies & receptions.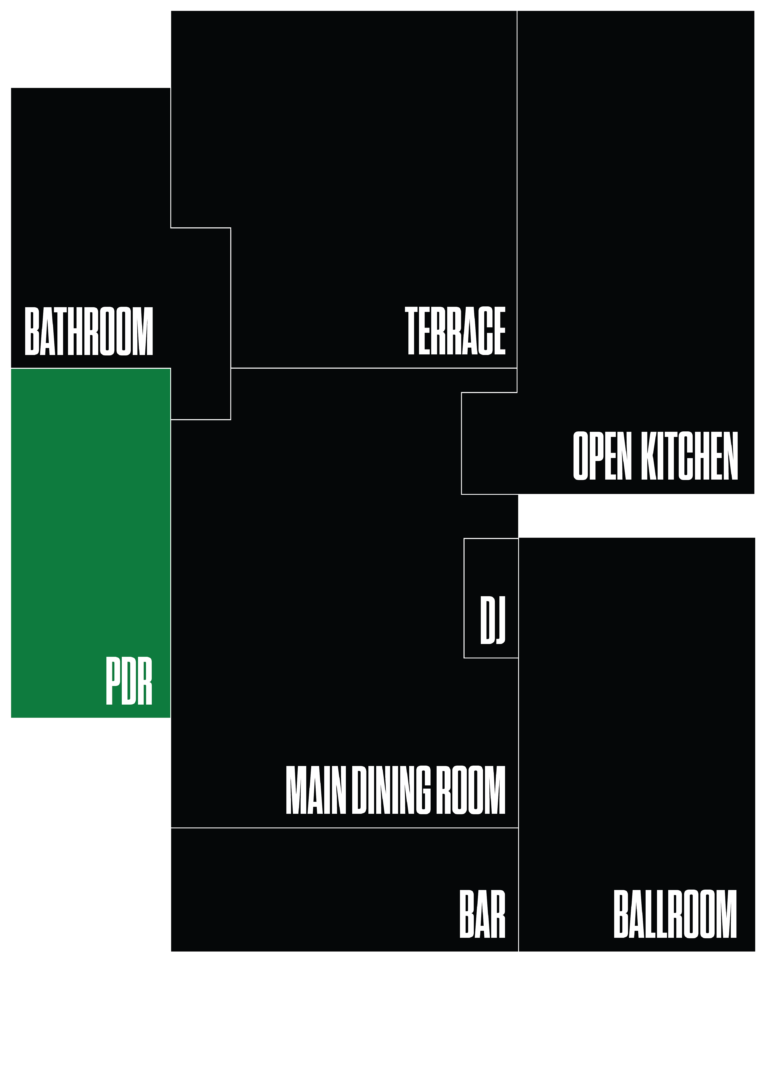 30 Seated – 30 Standing
Level One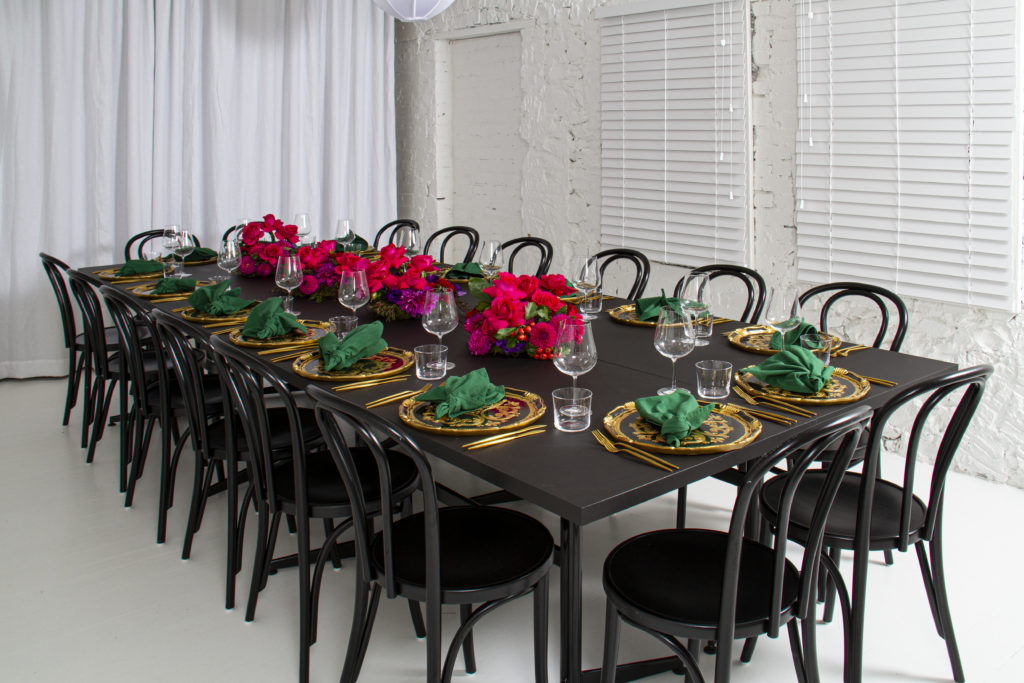 With contrasting characteristics to the main dining areas, the Private Dining Room's purity with white, bright walls eagerly awaits you to paint its blank canvas, bringing your next event to life! Mounted with audio visual & karaoke facilities, it is adaptable to host presentation dinners, birthdays, and hen's parties.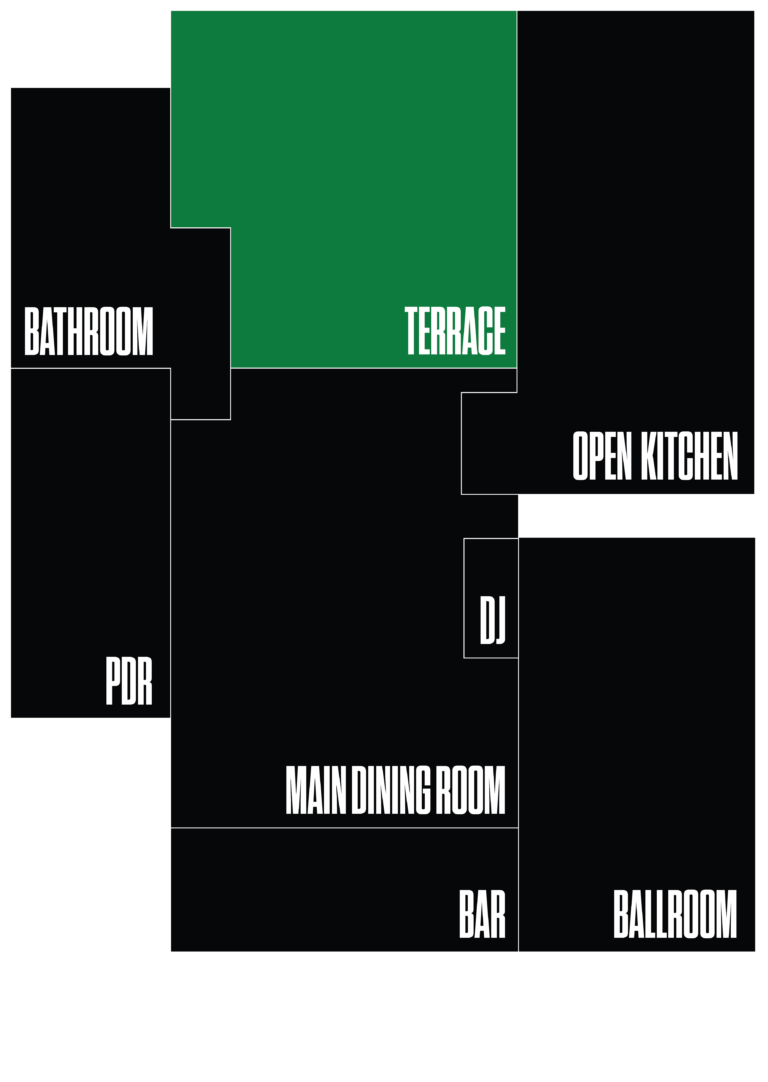 60 Seated – 60 Standing
Level One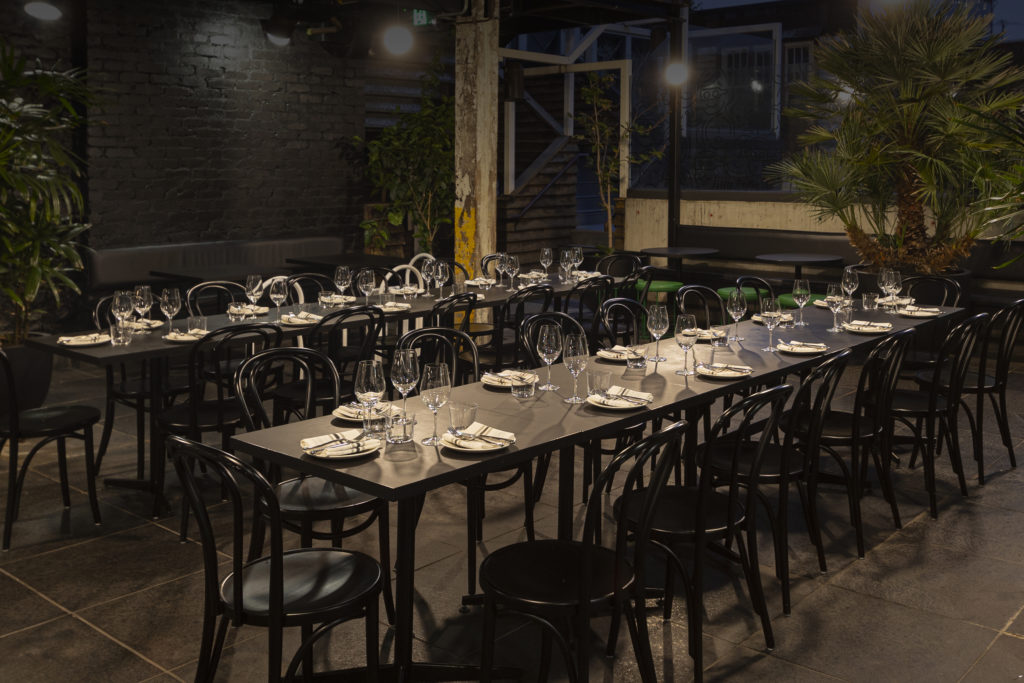 The weather proofed Terrace with retractable awnings and heaters allows for year-round al fresco dining, whatever the occasion. Surrounded by foliage, plus an adorning Virginia creeper that gradually fade from shades of green, yellow, and orange provides a colourful and beautiful backdrop ideal for milestone birthdays, Christmas parties and corporate events.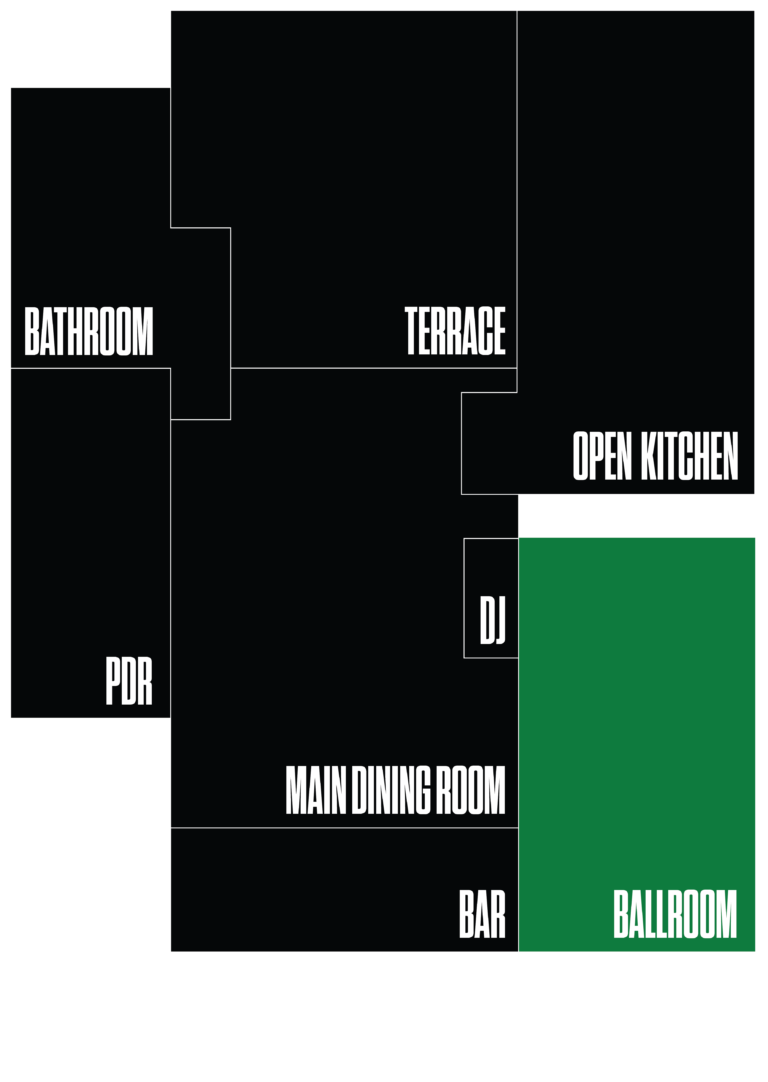 50 Seated – 60 Standing
Level One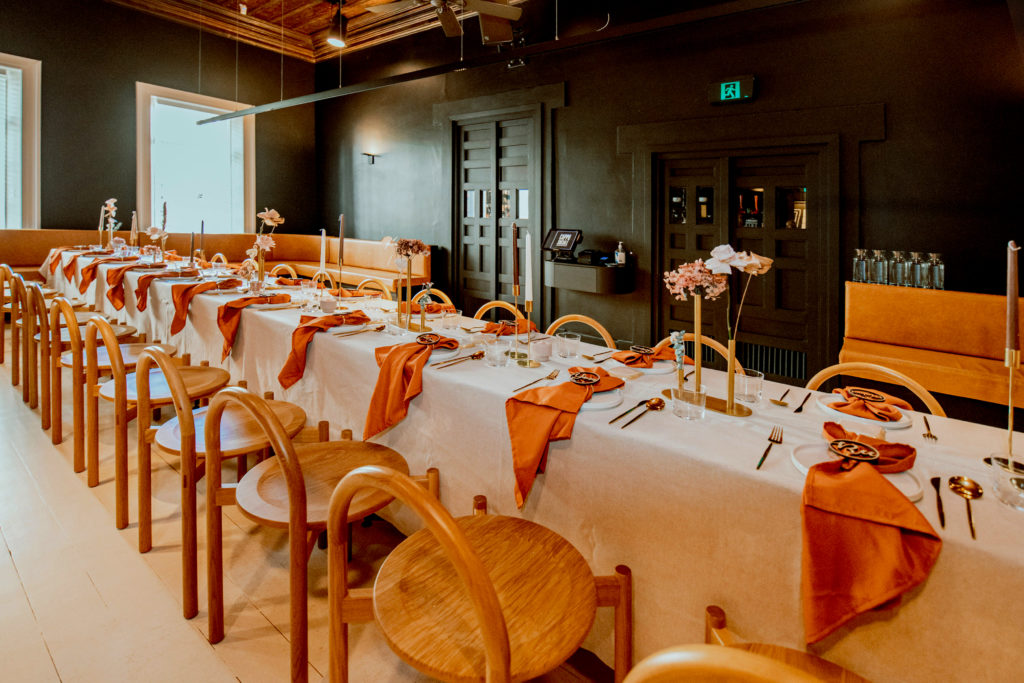 With a strong heritage in its walls, opulent 4.4metre high ceilings and ornate fireplace, makes the Ballroom the finest private dining area to host the grandest of events. Picture an open layout with white timber floors, floating feature lights highlighting dark walls along tan, banquette seating within an open kitchen makes the Ballroom perfectly fitting for lunches, dinners, baptisms, and baby showers that's relaxed, yet very special.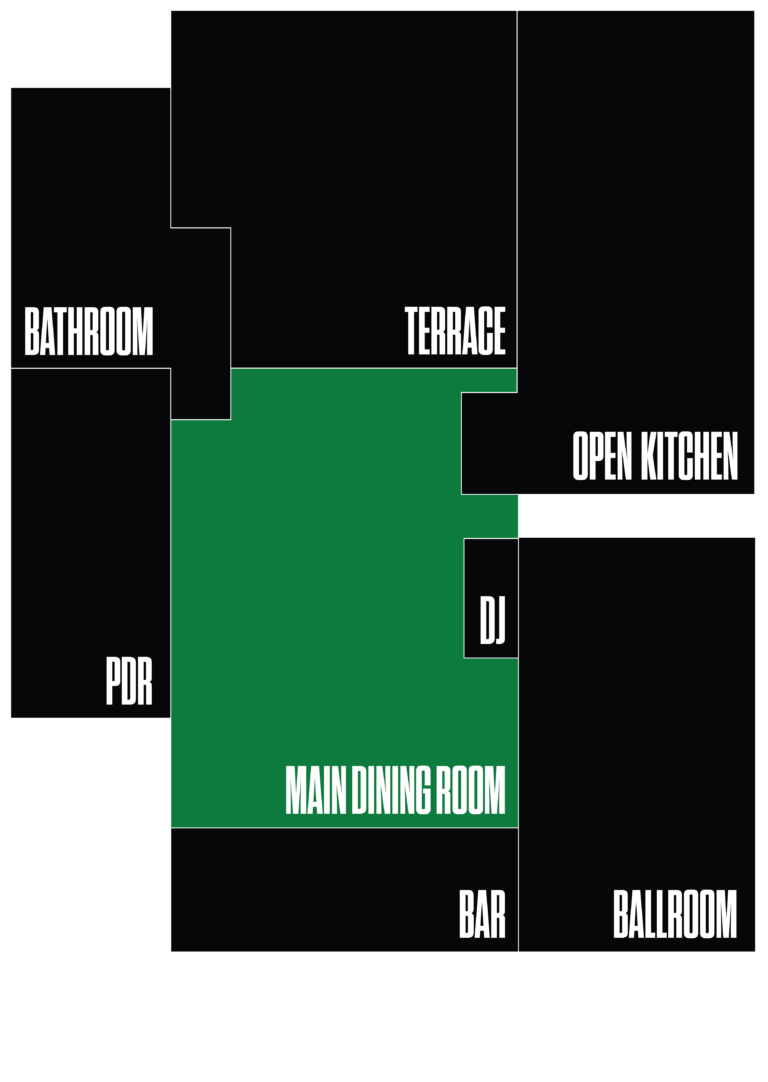 42 Seated – 60 Standing
Level One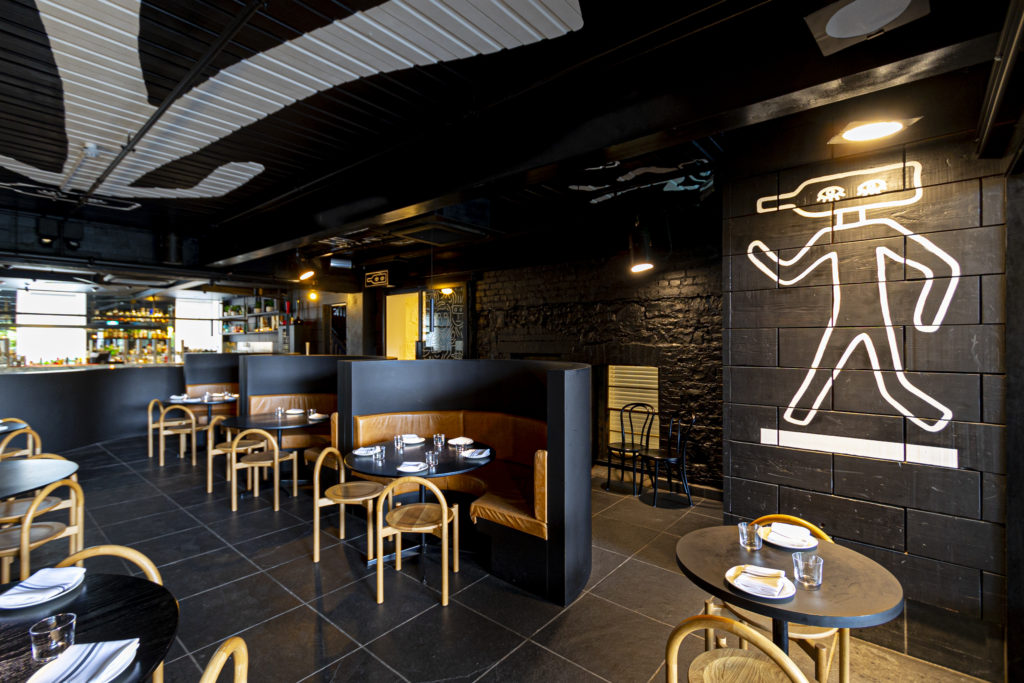 Think luxury. Showcasing six booths designed with enhanced backing, tan, circular booth-couch tables, the Main Dining Room provides both comfort and a level of privacy within a semi-private space from other diners. Featuring round tables, dramatically staged with spotlights and mood lighting, it illuminates the adjoining Marble Bar.

Wanting to book your next event at your favourite restaurant? A one stop shop for your event needs. With event spaces designed to cater all your needs from karaoke, to sushi master classes for all group sizes big and small. We have the chefs, bartenders and venue to do everything in one place. A one-stop shop for your event needs.